Painting and decorating is fun!
At least it should be fun and simple without the need for complex processes and multiple coats of different products.
Thorndown Wood Paint has been created so that 1-2 coats is all you need to colour and protect. Thorndown Peelable Glass Paint is a revolutionary product that is perfect for greenhouse shading and arts & crafts.
Our core colour charts consist of carefully selected colours that include top favourites, complimentary shades and building block colours to easily enable you to mix colours together and create your own unique & beautiful shades. Or choose from over 1800 RAL shades.
Below are a series of likely projects you'll want to carry out with our paints. Click on the tile for links through to projects offering advice and tips.
Floors
WOOD PAINT
Floors need a good strong bond so preparation is key. Paint on sanded or bare wood. 2 coats are needed for good protection. To get a lighter shade or stain effect you can apply just one coat of colour with a top coat of Thorndown UV Clear Wood Paint.
Windows
WOOD PAINT
We recommend at least 2 coats inside and out. You can also paint metal and uPVC windows to match your wooden paintwork. With such a large colour range you can find a wood paint colour to match or tone in with your wall paint.
Conservatories
GLASS PAINT
Shade, decorate or turn the whole room into a purple palace for someone's special day. Tasteful solid shades can turn a little used area into an attractive room and protect eyes from the glare of the sun.
Greenhouses
GLASS PAINT
Peelable Glass Paint is a revolutionary way to shade greenhouses. Paint on glass panes internally or externally and simply peel off to remove.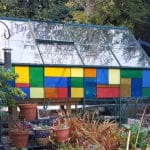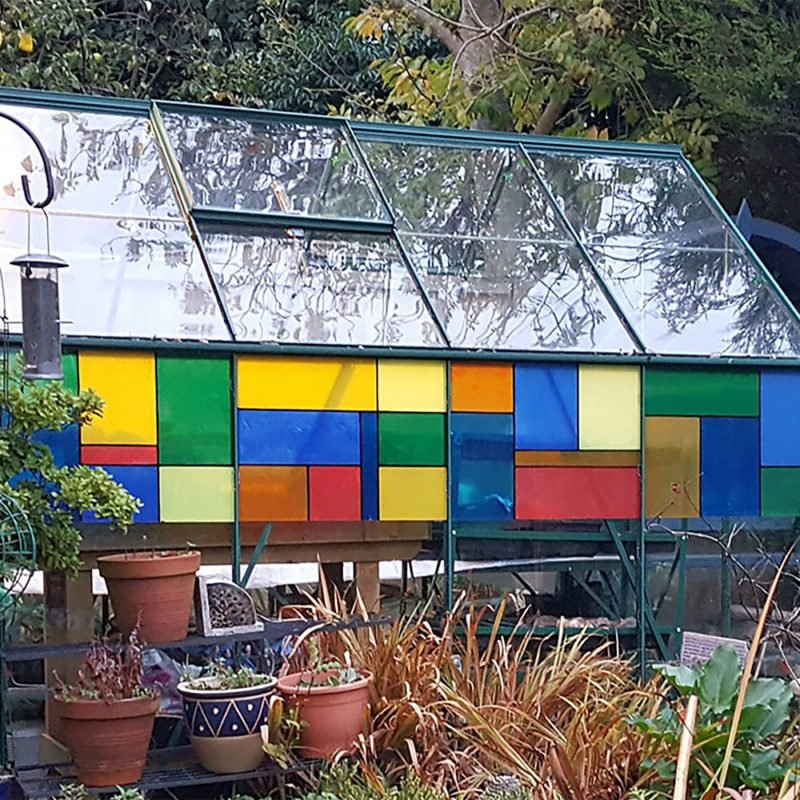 Furniture
WOOD PAINT
Paint wooden furniture to your hearts content for the colour and effect you want. 1, 2 or more coats to get the look you are after. We recommend not putting too much paint on the brush as it goes a long way and remember any blemishes will be enhanced.
Cladding
WOOD PAINT
At least 2 coats for external cladding and any timber that may come in contact with water. Internal timber can be painted to your desired effect.
Jam jars
GLASS PAINT
For marmalade, tea lights, nightlights using battery powered candles, or table centres, jam jars paint up a treat. Personalise and decorate without getting into a sticky situation.
Mirrors
GLASS PAINT
It may not be able to confirm that you are the fairest of them all but a mirror can be great fun to decorate, whether you paint on snowflakes at Christmas or a moustache for Aunty Catherine.
Decks
WOOD PAINT
Clean thoroughly and retreat annually or as necessary. Mix in a little water if you want the paint to soak into the timber. Softwood decking can soak up water like a sponge making it especially tricky to treat well. Make sure timber is dry all the way through as moisture underneath can negatively affect the bond of the coating.
Sheds
WOOD PAINT
All wooden outdoor buildings will be protected by 2 or more coats of Thorndown Wood Paint. Paint a contrasting colour on internal walls to brighten up the inside. As this won't be exposed to the elements you can get away with just one coat.
Ceramic tiles
GLASS PAINT
Tiles are normally nice and hard and shiny just like glass and so Peelable Glass Paint works well on them too. Have fun with them but don't go too Norman Bates in the shower.
Plastic
GLASS PAINT
Plastic is one of the greatest inventions of the last century but it needs to be managed carefully and recycled, and what better way than repurposing it with paint, especially one that is made out of recycled plastic. Most plastics, Perspex and uPVC can be painted on like glass but test a small area first to make sure it peels off before you get too carried away.
Fences & Features
WOOD PAINT
Treat garden timber with Wood Paint to make it last season upon season, and inject beautiful colours to compliment your planting.
Greenhouses
WOOD PAINT
Timber framed greenhouses need protecting from the elements. Even hardwood greenhouse frames can benefit from a couple of coats of UV Clear Wood Paint to stop UV fade, especially Cedar.
Mixes with other colours
GLASS PAINT
Can't find the exact colour you want? Make your own. All the Peelable Glass Paint colours will mix together. Try just a little at first to get the desired colour and be sure to make note of the ratios you're mixing. You can also mix colours with Clear to make a paler, more transparent paint out of any colour.
Arts & Crafts
GLASS PAINT
Peelable Glass Paint is perfect for arts & crafts, no matter your age or creative ability. Being non-toxic, water-based and with virtually no VOC or odour it's safe for everyone to use, especially children!
Mixes with other colours
WOOD PAINT
Can't find the exact colour you want? Make your own. All the wood paint colours will mix together or mix with UV Clear to make a more transparent paint out of any colour.
Dilutes for a stain effect
WOOD PAINT
To create a stain effect you can add water so the paint soaks into uncoated timber. Dilute up to 1:1 with water and test just a little to make sure you're getting the effect you want. If the timber needs to be water repellent put a couple of coats of UV Clear over the top.
Shades from the sun
GLASS PAINT
You can paint the inside or the outside of a window or glass door to shade from the sun.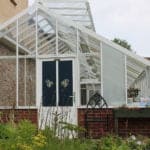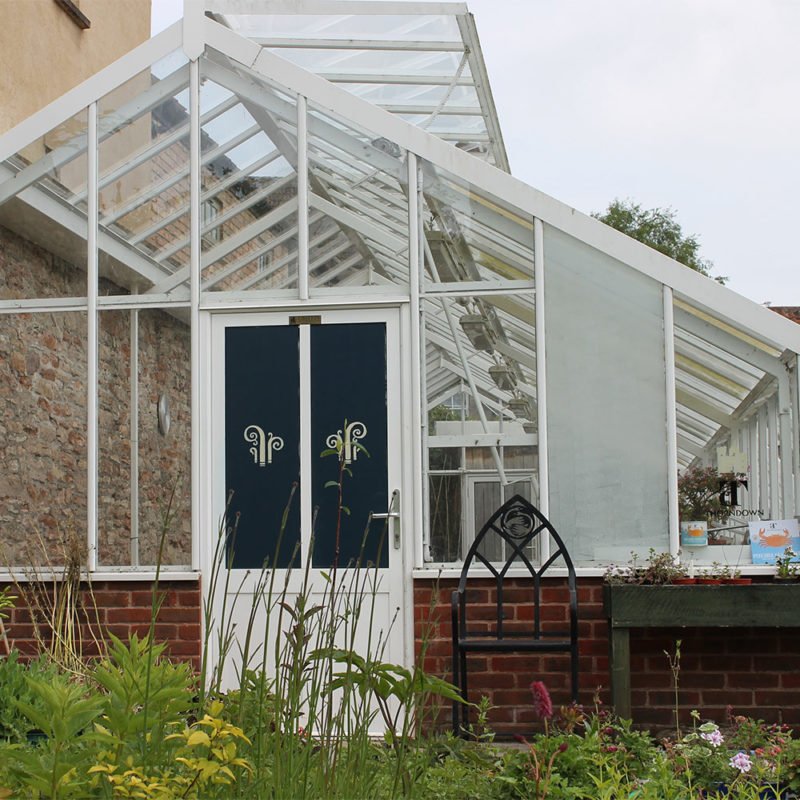 Stained glass effect
GLASS PAINT
The beauty of light streaming through coloured glass will easily lift your spirits, just by painting your own glass with Peelable Glass Paint.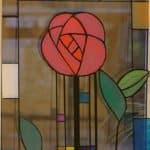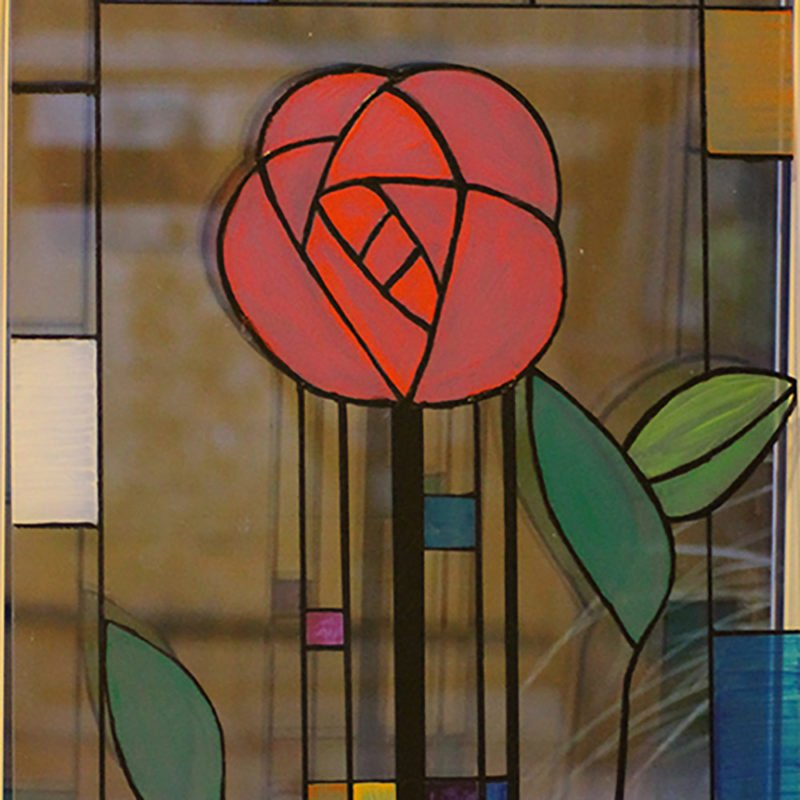 Repels water
WOOD PAINT
Always have at least 2 coats of undiluted Thorndown Wood Paint to get good waterproofing. Further coats for belts and braces. The micro-porous coating allows a small amount of water-vapour to pass through so any internal moisture doesn't get trapped in the timber.
Doors
WOOD PAINT
External doors will need at least 2 coats. Interior doors can be decorated to your taste – 2 coats will leave a more solid colour. Try applying stencilling to doors using a colour that contrasts with your decor.
Windows
GLASS PAINT
Decorating windows with Peelable Glass Paint is fun and easy, whether it's seasonal decoration, security, privacy or pest control!
Doors
GLASS PAINT
Glass doors can take a whole scene or just be subtly painted for safety.