Thorndown is a specialist paint manufacturer that creates technically excellent, water-based wood paints and an innovative peelable glass paint.
Inspired by the beautiful countryside and heritage of the West Country where the factory is based, the husband and wife team blend together passions for art, design, science and the natural world in these ecologically advanced paints.
Thorndown was founded on the principles of creating the best possible products with leading ingredients that respect and work with our precious natural environment. Colour, design and fun are fundamental elements at the core of Thorndown and drive their inspiration.
Time has been taken to source and select the best raw materials leading to cutting edge water-based eco paint products with virtually no VOC.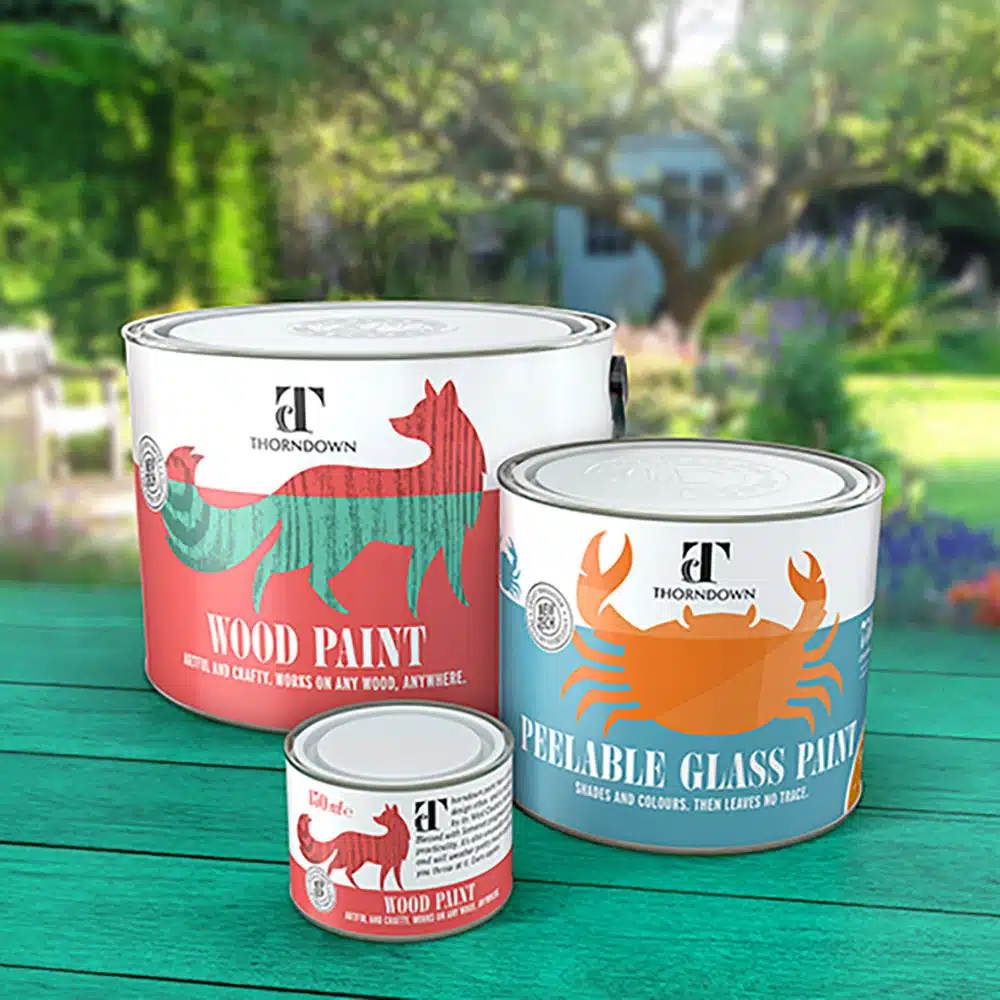 Rigorous testing has created an exceptional and versatile wood paint and a unique glass paint that are easy and fun to use. Thorndown paints are environmentally considered and safe to use around all garden and country creatures, including children!
Wood Paint
Thorndown's Wood Paint leaves a hard-wearing, water-repellent coating that out-performs anything currently on the market. Over 30 years' experience in creating external timber treatments has culminated in the creation of Thorndown's Wood Paint, fusing together the best raw materials available into a high quality, high-performing exterior and interior wood paint.
Minimal prep is required with only 1 to 2 coats providing a water-repellent protective coating that looks great and lasts. A detailed eye on colour and finish has crafted a simple range in an attractive and versatile palette that can be easily mixed and creatively adapted, or used straight from the tin in all parts of the home and garden. For full product information and application advice, please go to Advice – Wood Paint Products.  
View and download Thorndown Wood Paint Product Info USPs  and Thorndown Wood Paint Main Features for quick reference guides. There's also a handy guide explaining The Difference Between a Water Based and Oil Based Paint. Watch the wood paint video.
Peelable Glass Paint
Thorndown's revolutionary water-based Peelable Glass Paint is made from a resin using 100% recycled plastics. It is non-toxic, virtualy V.O.C. free (Volatile Organic Compounds) and halogen free with a low carbon foot print. Painted on any shiny surface it is great for shading, interior design or seasonal fun that you simply peel off to remove!
Paint on your greenhouse glass panes for seasonal shading or shade your conservatory to reduce internal temperatures. Perfect for security or privacy screening or just have fun decorating windows, mirrors and any other shiny surface you can get your hands on. 
Peelable Glass Paint is available in 24 opaque colours to shade greenhouse or conservatory windows, with heritage colours that also feature in our Wood Paint range so you can match glass shading paint to wood paint on greenhouses or joinery. The 14 translucent colours are perfect for lighter shading and arts & crafts, including creating your own stained glass effect.
All Peelable Glass Paint colours are available in smaller 40ml craft tins for arts & crafts.
Stencil Craft Packs and Rainbow Packs are available to make painting and crafting easy and fun.
View and download Thorndown Peelable Glass Paint Product Info USPs and Thorndown Peelable Glass Paint Stencil Craft Packs Product Info USPs for easy reference.  Watch the peelable glass paint video and craft packs video.
Stunning High-Performance Eco Paints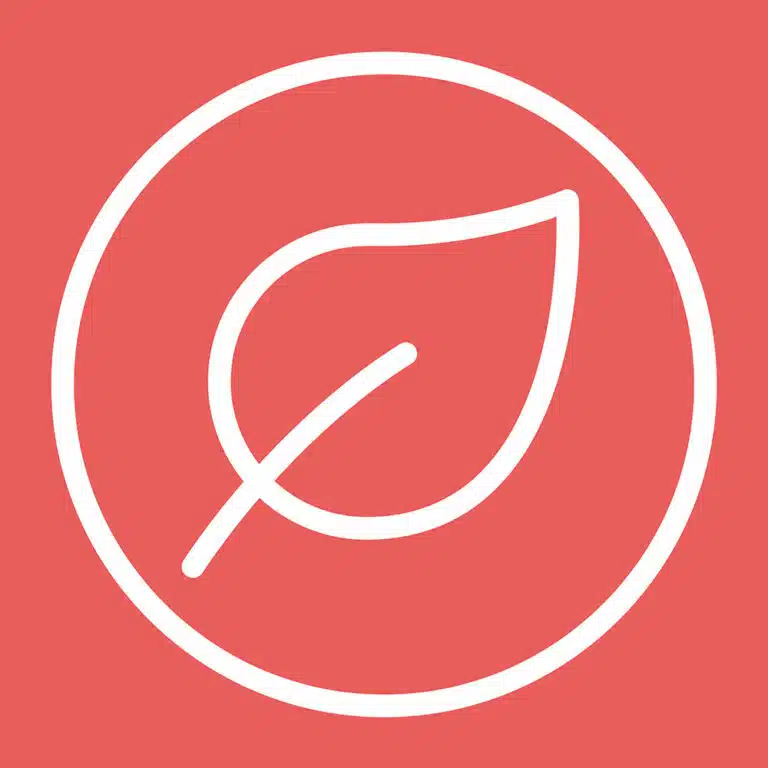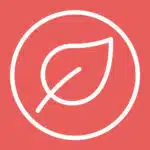 The world that we live in is precious and it is the responsibility of everyone to protect it the best we can. We used a pragmatic approach to designing Thorndown Paints to be as high-performing as possible, whilst keeping the impact on the environment as low as could be.
After a professional lifetime of working in the timber treatment and paints industry, Ben's vision was to create a Wood Paint that was simply the best on the market.
He saw no need for overly complicated ranges of wood paints that sit on the shelves of DIY stores confusing the customer unnecessarily. What he did is formulate a single Wood Paint using carefully sourced and selected raw ingredients to create a Wood Paint that works on any wood, anywhere.
Formulated using a high-performing resin at a high level it produces a coating that is strong, highly water-repellent, long-lasting, and will protect timber for up to 10 years. A 100% recycled plastics resin is also blended in with this modified acrylic resin to create our unique Wood Paint. It's so well designed that even after three coats you can still see the natural beauty of the wood and grain showing through the satin coating.
Peelable Glass Paint is formulated using a 100% RECYCLED PLASTICS RESIN, made from an essential safety device used every day worldwide that has helped protect millions of lives. Classified as a 'post-consumer recycled plastic' formerly destined for landfill, these redundant plastics are turned into Peelable Glass Paint giving them another lease of life.
Perfect for glass shading, privacy screening, arts & crafts, this paint turns the beast into a thing of beauty, in a revolutionary product. At the end of the season, it can be removed without the need for scrubbing and scraping. To Close the Loop we are looking at different recycling options so old coatings can be returned to the factory in Somerset and recycled or re-used in another product, such as the recycled plastic counters that we use on our in-store merchandisers.
Being water-based is also a plus for the environment and you. Water-based technology caught up with and exceeded that of oil-based many years ago. Using water as the carrier to deliver the paint means that it is predominantly just water that evaporates off as the paint dries and fixes. This is why you don't get the strong odour that you do when using an oil-based paint and the high levels of VOC (Volatile Organic Compounds/reactive molecules) that are released into the atmosphere and can cause health risks to people and add to pollution. The paint is also vegan and non-toxic.
However, just being water-based doesn't necessarily mean that the paint will be low in VOC. Resins, colour pigments and other ingredients added to paints can have high levels of volatile organic compounds. Thorndown's don't. Each raw material was selected to give the lowest possible level of VOC whilst not compromising performance and health. The colour pigments used are VOC free and exterior-grade meaning that the colour strength in the paint is high and lasts for years!!
Brilliant Colours & Award-winning Design
Our high standards continue throughout every fundamental element of the paints we make, including the colour pigments we use. They are architectural exterior-grade VOC free colour pigments that perform to the highest degree in light-fast and weather resistance tests. Read all about our colours from the pigments we use, to our RAL tinting machine, and the colour charts we produce on our Colours page.
We are extremely proud of the fact that Thorndown has won a prestigious Silver Pentaward 2018 and iF DESIGN AWARD 2019 for its branding and design. Working with leading design collective Brown&co, the Thorndown brand is unique, beautiful and reflects the high qualities and standards that we live by.
Find out more about these awards and the journey that helped create the Thorndown brand on the Awards page.