Thorndown Sponsor Wayne Perrey's TV Carpenter Podcast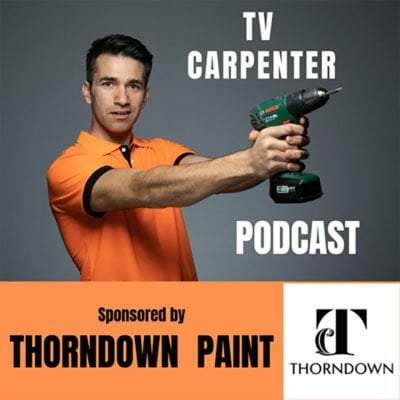 DIY can seem like a mystic art sometimes and what appears to be a simple job can tie you in knots. Wayne Perrey's new DIY podcast series "TV Carpenter" is set to demystify many tasks with a catalogue of brilliantly simple advice and great tips from the trade. Listen to this weekly series at http://tvcarpenter.buzzsprout.com
Season 2 kicked off with Interior Design Masters winner Cassie Nicholas, runner-up Frank and semi-finalist Ju Depaula. Wayne also chats to Edward Robinson, Interior Designer and Presenter of 'Cowboy Builders'. His credits also include being the design producer behind hit shows 'Interior Design Masters' and  'The Great Interior Design Challenge' for BBC and Netflix.
Interviews with Love Your Garden's Katie Rushworth and the legendary Alan Titchmarsh are to come!
Episode 1 of season 1 features Interior Stylist Gemma Gear who chats to Wayne about the new BBC/Netflix series "Interior Design Masters" that they both worked on. Gemma also imparts tips on styling and future colour trends whilst Wayne finishes the episode with some brilliant guidelines and tips on hanging pictures.
Wayne has interviewed a stellar list of fascinating people from designers Kate Savill, Tamara Bridge, emery's from Spark and Bell, Reena from Hygge Home, Lynne Lambourne, and 2LG Studio, to property expert Amanda Lamb, a Japanese Knotweed specialist, colour psychologist Anna Jacobs, The Skinny Jean Gardener, and the ever-so lovely Frances Tophill who appears on Gardeners World and Love Your Garden.
Ben (Thorndown's Managing Director), first met Wayne in 2018 when helping out on an episode of ITV1's "Love Your Garden" TV series.
We were supplying Wood Paint for a garden build that had so much painting to do that Ben jumped into his painting clothes, grabbed a brush and headed on down to help.
I had the pleasure of meeting him during the 2019 series of "Love Your Garden" when I took a delivery of paint over to one of their builds and stayed for 2 days to help with the huge task of painting that they faced in that garden.
Wayne Perrey has been a specialist carpenter for 10 years, designing, crafting and building bespoke furniture for private clients. In addition to this the multi-talented man has also built furniture and sets for numerous TV shows including "Tattoo Fixers", "Celebrity Big Brother", "The Great Interior Design Challenge", 60 minute makeover with Peter Andre on "This Morning", "The Autistic Gardener" and of course, "Love Your Garden".
This talented man has an infectious personality and a huge passion for DIY and imparting his knowledge to others. With DIY expert and friend Steph Bron, he also has a company called "The DIY Doers" that publish E-books, offer online courses, and share their knowledge via their Facebook page. They also write for The Sunday Times Home Magazine, do DIY tutorials on TV show 'Crafty beggars in the house', talks on the main stage of the Ideal Home Show, and have just finished filming the new BBC daytime show "Getting the Builders In".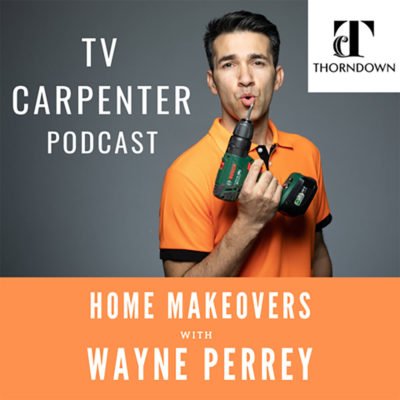 In his quest to make us all confident 'DIY Doers' he is starting a podcast series full of simple tips and tricks, interviews with interior designers, garden designers, directors, producers and other special guests.
There aren't many people as experienced and well-placed to offer their teachings as Wayne. This will be the first UK based DIY podcast series and having listened to his first episode, I'm hooked already.
The TV Carpenter Podcast series started on Friday 16th August, 2 days after the launch of the new BBC/Netflix show "Interior Design Masters", presented by Fearne Cotton. New episodes of TV Carpenter are available every Friday and you can also see Wayne sporting his bright orange t-shirt on the new series of "Love Your Garden" that will be on ITV1 from 28th August.
We are really happy to be sponsoring Wayne's podcast series and will be tuning in and breaking out our tool boxes.
Listen in at http://tvcarpenter.buzzsprout.com and like so you don't miss any episodes!
To celebrate this great new podcast series we are offering a 15% discount for Wayne Perrey TV Carpenter Podcast listeners. Enter code WPPODTD19 or a simpler TVCarpenter code into the Apply Code section in your basket.