NOT JUST HEARSAY – YOUR COMMENTS
What you think about our paints means a lot to us. We set out to make the best Wood Paint on the market and a revolutionary Peelable Glass Paint with great eco-credentials and versatility.

Here we share with you some customer comments.
Wood Paint

Thanks for the efficient delivery of the paint. I have used it this weekend on my allotment shed – was concerned in that it has previously been oiled but the product was a dream. Very impressed – performed well off the brush and the colour was exactly what I wanted – coverage and opacity is amazing – a joy to use!
The hands on experience has given me great enthusiasm for the product
Melanie Pursglove, The Vintage Paint Company
Have just received from you a 2.5litre can of the above, to paint my Anthracite Composite door surround/Inset between my Kitchen/Garage which was 12mm Hardwood Ply in Beech before your super Paint was applied.
I am so pleased with the result; perfect match and finish. Paint Quality was superb and it applies so easily with no brush marks and dries very quickly.
I would definitely recommend your company to all my friends etc. Keep up the good work. Many Thanks
Rod Whiting
"I found it really nice to use – it goes on well and spreads evenly, giving good coverage which is not being too thin or thick. And it was also really forgiving when working on wood that is rough or thirsty like parts of my fence. It dries fast which is great when working outside, but not so fast that you have to dilute the bottom of the tin (!).
So all in all I got the impression of a quality product, and I approve of the sustainable ethos, too."
Naomi Slade, Garden Journalist, Author, Designer & Consultant
'We used Thorndown paints which were so easy to apply, excellent quality and superb customer service. Given we only live down the road, they even delivered them on their way home. I thoroughly recommend them'.
Tony Johns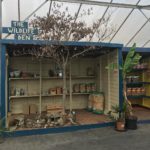 "It's been really fun selecting colours from the Thorndown wood paint range for our nursery development projects. As an eco-conscious business, it's great to be able to use a range of paints that not only offer high-performance, but they're also friendly on the environment and an absolute pleasure to use, as well as offering a beautiful variety of colours."
Leigh, Middlecombe Nursery
I love your paint!
Great coverage. Great colour. Great finish.
Kim vin Coels, The Krumble Empire
APC couriers have just delivered the paint before I left for work. 
First class service, thank you!
Alec
'One coat was perfect, and great colours'
Ben Chandler, Creative Director FARLAM & CHANDLER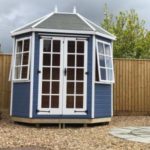 "Thorndown Paints are now our preferred Paint Suppliers…. we as a company  offer our customers a unique 'in-house' painting service for garden sheds and summerhouses. To achieve the quality of finish that is acceptable we now use and recommend Thorndown Paints.  The range of colours is extensive from subtle pastel shades to bright vibrant colours. Coverage is superb and the finish on planed timber is second to none, the finished surfaces have a very pleasing semi-gloss texture which gives a highly professional finish on the products painted (Spray or Brush application). We have no hesitation in recommending Thorndown Paint Products." 
Stuart, Taunton Sheds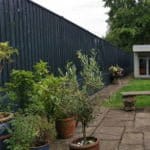 Wow your paint is stunning! I'm not the best at painting and I get bored but I so loved using your paint, it's really really lovely.
Annie Legge
Great quality paints in a large range of colours. Perfect consistency for HVLP spraying or handpainting, with excellent coverage and rich finish from two coats. Ben and Caroline are always happy to help and offer advice, and often deliver next day.
The Bike Shed Company
Here are a couple of pictures of the window. It's looking just as good as when it was painted a year ago.
If anything I think it's retained it's colour/finish a bit better than the Superdeck.
Patrick Finnemore
Peelable Glass Paint 
Hi,  Just wanted to say thank you so much for the extremely efficient service you provided.
My order which you didn't receive until yesterday afternoon, arrived at 9am this morning.
Janet Carman
Two coats have really helped reduce the heat and sun glare. Well pleased with the result
Terry Strong
Peelable Glass Paint in Griffin Gold