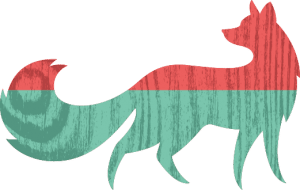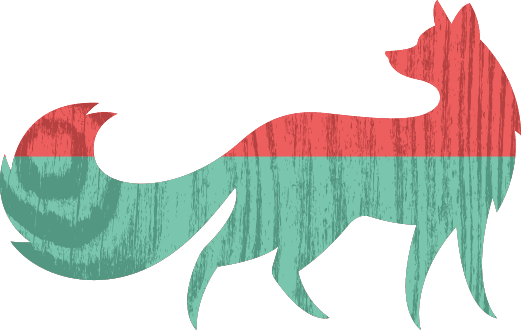 WOOD PAINT
ARTFUL AND CRAFTY. WORKS ON ANY WOOD, ANYWHERE.
It's easy to transform and protect any timber surface with Thorndown Wood Paint, allowing you to be as creative as you like with it. Whether you paint straight from the tin or choose to mix colours or dilute it for a stain effect we just want it to be fun. But remember not to reward yourself with a cider until the painting is done.
Eco based – Waterbased eco product with minimal VOC (Volatile Organic Compounds) at 0.28%
Satin finish with a soft sheen (the acrylic resin we use produces a soft sheen that increases with each coat applied)
Made with architectural exterior-grade VOC free colour pigments that provide long-lasting UV protection
Great core colour range – 48 heritage and modern colours + UV Clear
Somerset Heritage Colour Collection with 18 natural countryside colours
1800 RAL Classic and Design colours available
One wood paint product for any timber application; interior, exterior, softwood & hardwood
UV Clear with added UV blocking protection to keep wood looking good longer
Translucent wood colours
Opaque and semi opaque paint colours
Grain visible with a delicate and beautiful satin finish
Very strong bond with timber
Water repellent, micro-porous, and frost resistant
Coats metal, masonry, terracotta and plastic including uPVC window frames. Applying a primer prior to painting increases the strength of bond to these substrates
Use indoor or outdoor
Strong resistance to UV degradation and colour fade – strong external grade colours
Mix colours together easily to create your own shades
Mix with UV Clear to make more transparent or dilute with water (up to 50%) for a wood stain effect
We've produced some handy reference guides for you including this Coverage Calculator that provides a rough guide of how much paint you'll need for a project.
View and download Thorndown Wood Paint Product Info USPs 2020 and Thorndown Wood Paint Main Features for quick reference guides. There's also a handy guide to explain The Difference Between a Water Based and Oil Based Paint. Finally there is the Thorndown Wood Paint Product Information and Application sheet for a complete reference guide.
What you'll need
Brush, roller (small or medium nap 'hairy' roller rather than foam), pad or sprayer; also sandpaper, wood preserver and/or knotting agent (if required); vision. 
Preparation
Make sure all surfaces are clean and dry. Timber should be fully dry prior to painting for the wood paint to adhere to the surface. Moisture content should be <20%.
For best results, sand surfaces and use a wood preservative and/or knotting solution if required.
Normally you won't need to apply a Wood Preservative as the majority of timber products are pressure-treated with a wood preservative product. If your timber hasn't been pre-treated then painting it with a minimum of 2 coats of Wood Paint will seal the wood against water ingress, which is the common cause of rot. Just make sure to fully seal when you're painting making sure there aren't any edges, nail holes, or knot holes that will allow the water to enter the timber.
A knotting solution is painted over the top of knots to stop them from excreting resin. Not all knots will be resinous and whether you use a knotting agent is a choice of aesthetics. Many people use a knotting agent on wood such as internal skirting boards or external fascias when painting them in a light paint colour to stop staining coming through the coating.
Resin can bleed out of knots and tannins expired from timber causing staining to coating. If you don't want a paint coating to have possible resin bleeds or tannin staining then apply a water-based stain-blocking primer prior to painting.
In most cases you do not need a primer when using Thorndown Wood Paint as it bonds really well to wood. We would normally only recommend a primer if applying to metal, masonry, uPVC, or oily hardwoods. Oils in hardwoods (and surfaces historically treated with oils) can inhibit the wood paint from bonding properly, hence the primer being used to provide a surface that the wood paint can bond firmly to. With metals, masonry and uPVC, Thorndown Wood Paint adheres well but as it was specifically designed for Wood Paint, the coating hasn't been tested for longevity on these substrates, hence the recommendation to use a primer. If any of these substrates have already been painted (such as metal garage doors) then our paint will bond to the previous coating so shouldn't need a primer. Just make sure the old coating is clean and dry and sand off any loose old coating if required. With galvanised steel a primer is needed as the surface is too 'shiny' for the wood paint to fix to.
Wear appropriate clothing when handling paint as it will stain clothes. 
APPLICATION
First thing to do is thoroughly mix your paint prior to painting. Paint will settle out to differing degrees with ingredients such as the resin and heavy colour pigments dropping to the bottom with lighter materials such as water and lighter colour pigments at the top. Unless you mix the paint back in properly you won't get the right colour and the paint will appear watery.
I think paint is best 'Shaken and Stirred', so shake the sealed tin vigorously for about 20 seconds then stir thoroughly with a proper paint stirrer, large spoon, whisk or hand blender (not thin stick as this won't work) for about 30 seconds to a minute or longer depending on how long the paint has been sitting for. One rule is a minute per month the paint has been waiting to be used. This will make sure that everything is mixed back in properly and your paint will work effectively. If paint isn't mixed properly it won't work properly! 
Use a brush, roller, pad or sprayer. We recommend the use of a good quality synthetic brush as they will give the best finish. A small or medium nap 'hairy' roller sleeve works best for roller application. When spraying use a HVLP (high volume low pressure) sprayer and do not dilute the wood paint otherwise you'll be diluting the effectiveness of the product and the colour, and it can produce a patchy coating . Just pour it in and spray on the usual 1-2 coats. Works very well for commercial use in spray-booths.
'Avoid the rain, and apply with the grain', as they say, and leave to dry. Make sure rain isn't forecast for 24 hours when painting externally to make sure the coating has fully bonded and cured. Although Thorndown Wood Paint dries quickly in fine, warm, dry weather, touch-dry coatings will still be drying for quite some time, especially in cold damp conditions when drying time is longer.
You can paint Thorndown Wood Paint in temperatures as low as 0°c but remember that in these conditions, drying time will be greatly extended. In cold weather it can be sensible to paint one coat at a time to allow plenty of time for the paint to fully dry, for example if you're painting the exterior of a door, start in the morning and paint on one coat then leave all day to dry before shutting the door. This single coat will give you a good level of protection and the next time you get a good 24 hours of dry weather, paint on the second coat starting in the morning and leaving all day to dry. If you were to put 2 coats on in cold damp weather, the top coat may not have have sufficient time to fully bond and cure before you shut the door overnight which can cause damage to the coating where it is shut against the door frame.
When coating large areas, paint up to still-wet paint, as applying over dry paint can make things look uneven.
Translucent wood paints need to be treated like wood stains and the appropriate painting technique adopted. They are often not suitable for overcoating solid colour coatings and work best on fresh timber or in maintenance of a similar coating. Best applied with a small amount on the brush or roller, working the paint in well and spreading it out in small methodical stretches, painting with the grain and up to still wet paint to avoid patches and streaks.
Semi-opaque and light off-white wood paint colours can require 3 coats to create a solid/opaque colour coating and may require a primer if over-coating a previous coating.
You can paint Thorndown Wood Paint on top of oil-based paints and primers as long as the coating is totally dry and all oils have expired off. Some oil paints can take a very long time to dry and oil residue can repel a water-based paint and lead to it not being able to fix and bond properly.
COATS
One coat can do the trick, but additional coats will offer greater protection and enhance colour. We always recommend at least two coats for protecting timber from water or the weather. Lighter colours such as creams and off-whites can look best with 3 coats. Semi-opaque colours such as Golden Somer can also look better with a 3rd coat. 
DRYING
In fine weather, a single coat dries easily in an hour or two (20oC and low humidity). In colder, damp conditions drying times can be greatly extended. If you want to slow the drying process, just add a little water.
CLEANING UP
Use hot or cold water, with or without detergent, on paint-wet equipment.
Be very careful not to allow sprayer nozzles to dry out – this will make cleaning them almost impossible!
STORAGE
Paint will keep for approximately 2 years or more in a sealed tin stored out of freezing or extremely high temperatures. Just mix well before use as the paint will have separated a lot over the years. Using a cheap hand blender does the job very well and with no effort! 
DISPOSAL
Please, please don't throw away unused or dried paint or preserver into drains or watercourses. Most local authorities have free facilities for disposing of paint and coatings.
All of the packaging we use is fully recyclable.
Box – made from FSC cardboard and fully recyclable
Internal packaging – loose starch fill is biodegradable and compostable. Moulded tin protectors are made from recycled cardboard and are fully recyclable
Tins – wash them out and they're fully recyclable
COVERAGE
You'll paint 6 (rough sawn) to 12 (planed/smooth) square meters of timber surface (one coat) with one litre; rough sawn surfaces will take a lot more paint than a smooth surface. Further coats take up a lot less than the first.
So each paint can will do:
150 ml 0.9 to 1.8 square meters
750 ml 4.5 to 9.0 square meters
2.5 l 15 to 30 square meters