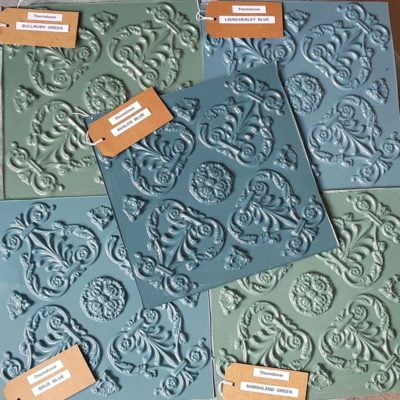 At the Garden Press Event in London on Wednesday 4th March 2020, we will be launching our new Somerset Heritage Colour Collection.
The Somerset Heritage Colour Collection is inspired by countryside colours and features additional greys, greens, blues and muted tones to reflect and compliment the beauty of nature.
It will sit in addition to the Wood Paint core colour chart, greatly expanding the range of colours for your home and garden.
Here's a sneak preview of some of the colours that will be featured in the collection being tried out by Wayne Perrey. We hope you like these rich and lush colours as much as we do!
More details to come and we'll be publishing a new colour card and adding all new colours to the online shop for you to try this spring.