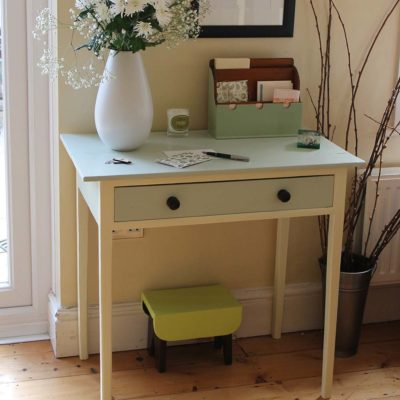 Upcycling is a great way to breathe fresh life into old pieces of furniture, or transform items for new use. Searching for treasures in secondhand shops, boot fairs and at auctions is great fun and it's hugely satisfying to see a find lovingly transformed in your home.
Thorndown Wood Paint makes upcycling easy with no need for an undercoat or primer, or a top coat. Processes are nice and simple and the results can be glorious.
On most items just two coats of wood paint is all you need to create something durable and beautiful.
Visit this article on Upcycling in our Projects area for tips and advice on how to upcycle wooden items and furniture.
A great project to take on and brush away those winter blues!