Thorndown Paints Colour Review 2019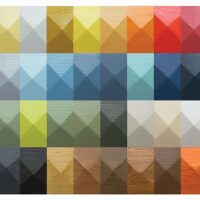 Our world is full of colour and the world of paint is no exception. Trends come and go with fashion sometimes throwing up some pretty interesting colours and crazy combinations.
The Thorndown core colour charts were constructed combining traditional heritage tones with modern shades and colours to excite. The Translucent Arts & Crafts palette for Peelable Glass Paint is full of vibrant primary colours that provide the essential building blocks for creating works of art.
Each season trends change slightly with colours increasing or reducing their popularity but across the years, firm favourites remain constant.
We have reviewed the favourite colours in each pack size across both paint ranges for 2019 and compare the top 20 colours with 2018 when Thorndown was born.