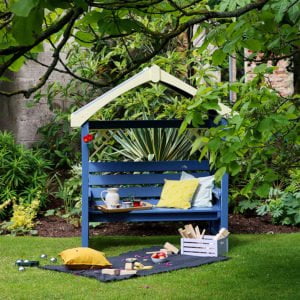 Timber arbours create great spaces in a garden for relaxation. There are many beautiful designs to choose from to suit all spaces and budgets.
If you paint them in Thorndown Wood Paint the timber will be protected against damage caused by UV and weather, and they'll look beautiful for years and years!
Whether you decide to paint in a pastel shade, heritage tone, or UV Clear, there are thousands of choices available in our online store.
We painted two arbours by Hutton Garden Products and took them to The Bishop's Palace in Wells for a photo shoot, showing just how easy it is to create beautiful spaces with a bit of colour.