Create an Allotment Hideaway with Thorndown Wood Paint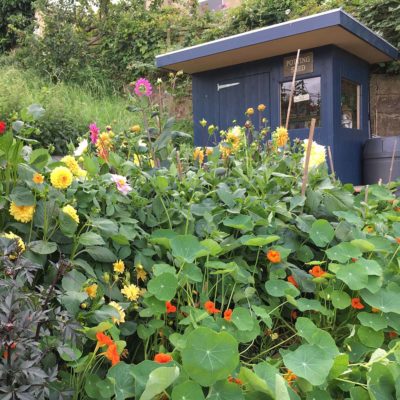 The rather fabulous Garden Affairs design and build a range of stunning garden buildings from sheds to offices and grand garages.
One of their directors built a shed on her allotment patch with leftover materials, designing it to settle snugly and discretely in the plot.
Rules on allotment builds were very strict and the use of colour to paint the shed with was a very contentious issue.
Luckily the council and other allotment goers loved her choice of Bishop Blue Wood Paint and the finished result is a beautiful hideaway to store tools, seeds, growing material, and escape for a cuppa when the rain sets in.