Create a Heavenly Hallway with Avalon Blue Wood Paint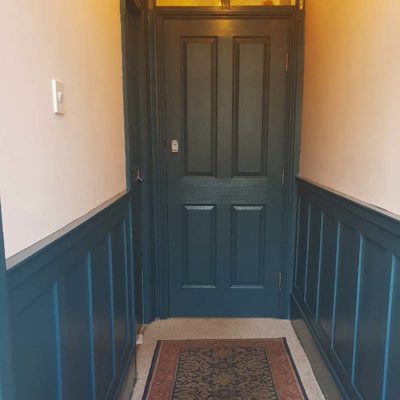 TV Carpenter Wayne Perrey and his wife had a sneak preview of the new Somerset Heritage Colour Collection. Their old hallway needed some love and after falling for five of the new colours, they selected Avalon Blue Wood Paint to be the star of their makeover.
Wayne built wood panelling along the sides of the hallway, painting it with deeply mystical Avalon Blue, along with the skirting boards, window frames and doors. He also built a long hall mirror and rattan screening to hide a panel of safety glass.
You can read about the whole build and transformation here, getting some great design tip along the way.