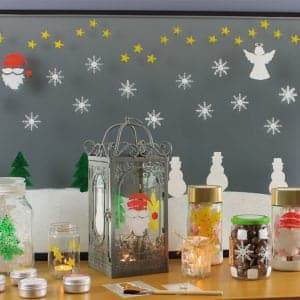 It is with great delight that we announce the launch of our NEW Stencil Craft Packs.
The Christmas Stencil Craft Pack contains 6 seasonal stencils, 4x40ml pots of Peelable Glass Paint in Dragon Red, Goblin Green, Griffin Gold and Swan White.
Floral packs provide all you need for all year round decoration and crafting. The Golden Floral pack has 3 floral stencils based on warm colours including a daffodil, sunflower and floral sprig.
The Summer Floral Stencil Craft Pack is based on pretty country cottage flowers from a rose to an anemone and campanula with paint colours to suit.
More information on all Stencil Craft Packs can be found here.