Garden Festivals and Show Dates Delayed
Due to the Coronavirus many shows and garden festivals have been delayed until later in the year to help slow the spread.
Toby Buckland's Wild & Wonderful Garden Festival at Powderham Castle
This was due to be held on the first weekend of May but has been postponed to Friday 17th and Saturday 18th July 2020. Hopefully all shall be well by then and most people's lives will be returning to normal. A great garden festival is just the thing to add cheer at any time and this festival is always packed full of amazing nurseries, top speakers, crafts, food, and some paint from us.
We will post any updates but to buy tickets and find out all the latest news visit Toby Buckland's Facebook page or website. If all goes according to plan then we'll be helping Toby and his team to make this garden festival full of colour!
The Ideal Home Show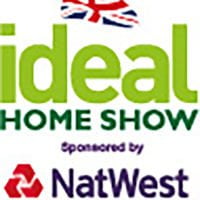 New dates for this incredibly popular and long-lasting show will be announced shortly. Wayne Perrey will take the TV Carpenter Podcast onto the main stage and carry out live interviews with a set of fascinating guests from the worlds of garden/exterior and interior design.
We will post announcements when we know and you can also keep up to date via their website and social media channels. Once the date has been confirmed we will re-run the competition to win 2 pairs of tickets to the show.