Painting Wooden Bedroom Furniture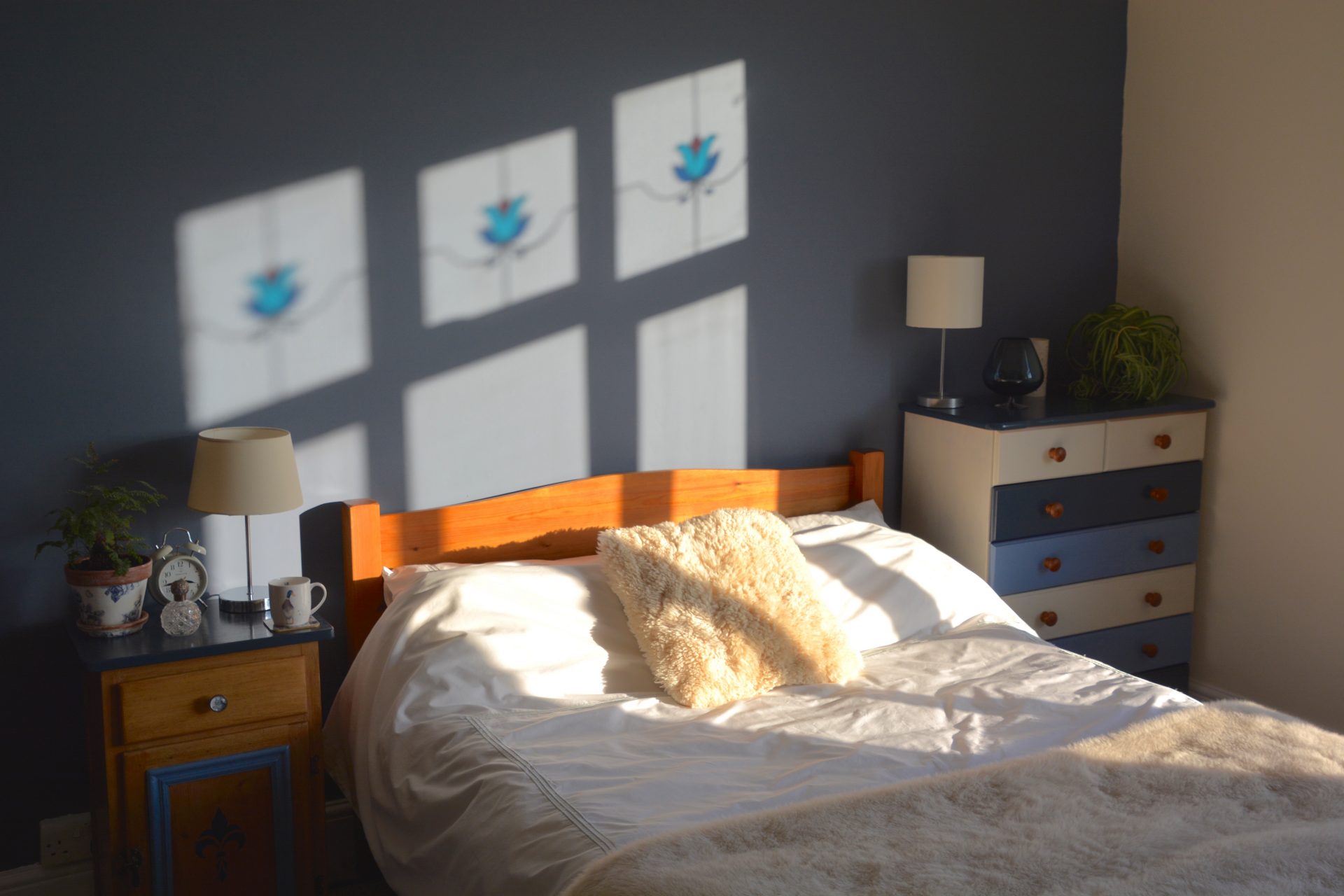 After living in our house for over 6 years this room finally got a makeover and transformed from a tired old room into a sophisticated, elegant space to relax in.
We used Thorndown Wood Paint on all of the woodwork, painting Swan White on the skirting boards, window and door frames, door, picture rail and fire surround.
Old pieces of wooden furniture were upcycled with Thorndown Wood Paint colours to compliment and contrast with wall paint, tying the design together.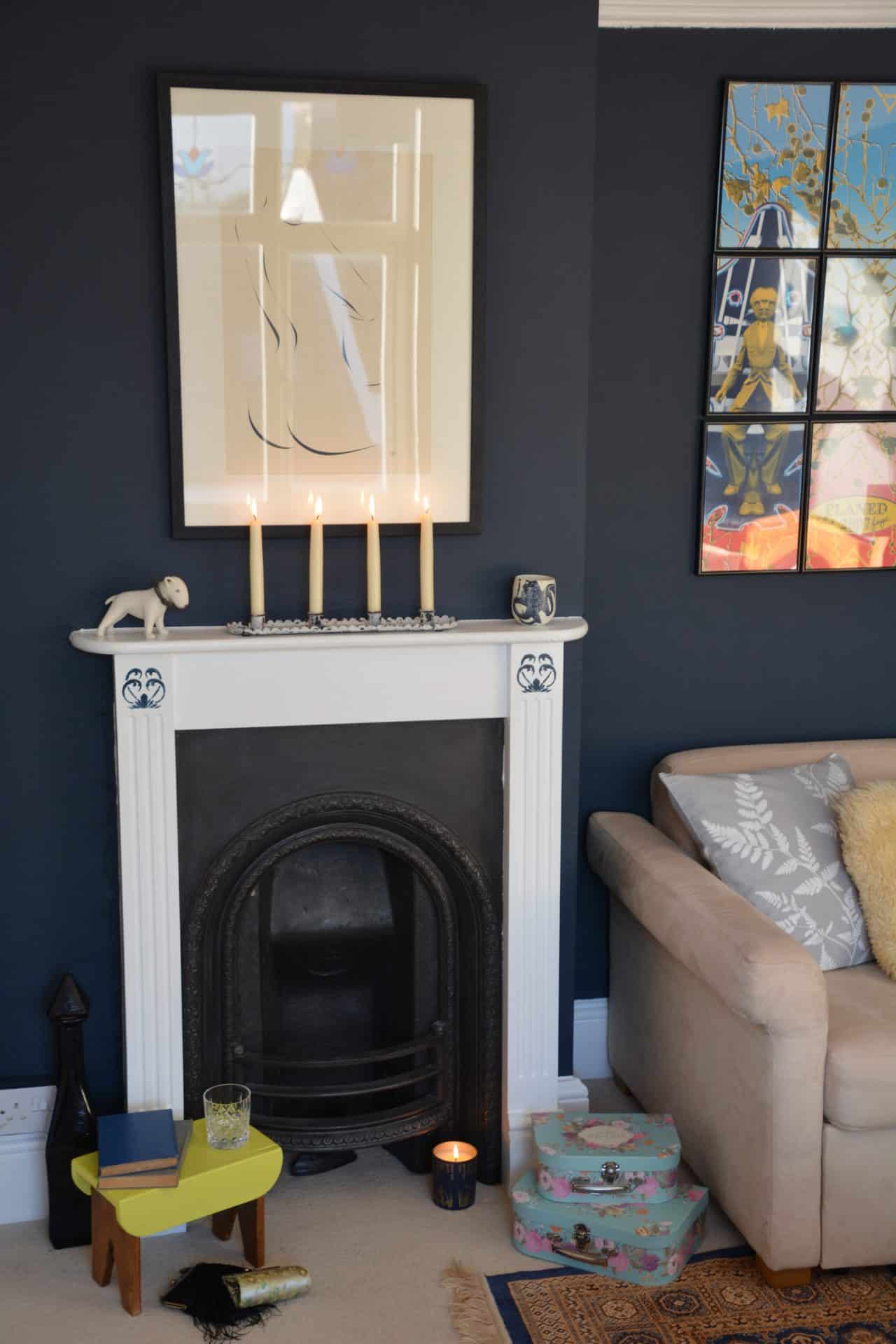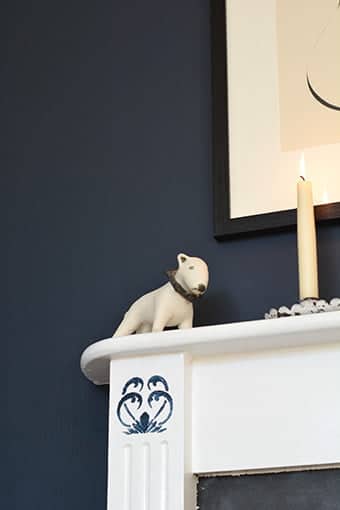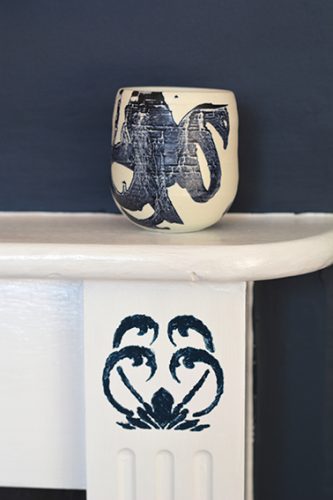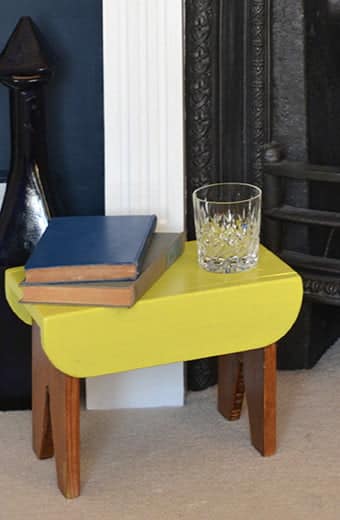 Stencilling details were added to create little design features. Bishop Blue Wood Paint was used to compliment the dark deep blue on the wall. A splash of colour interest was added by painting the top of the stool in this bright acid yellow Wood Paint selected from the RAL Classic colour range and paired with Birch translucent Wood Paint.
An old pine bedside table was looking very stained and faded in parts. We used an electric sander to sand back old wax and grime to a good fresh wood surface, then painted one coat of Thorndown translucent Birch Wood Paint to freshen it up. The top was painted with Bishop Blue Wood Paint and in the door I painted a fleur de lis stencil with Bishop Blue and the frame in Peregrine Blue to make it look like a piece of art. The old drawer knob was changed for a cheeky squirrel as that fun finishing touch.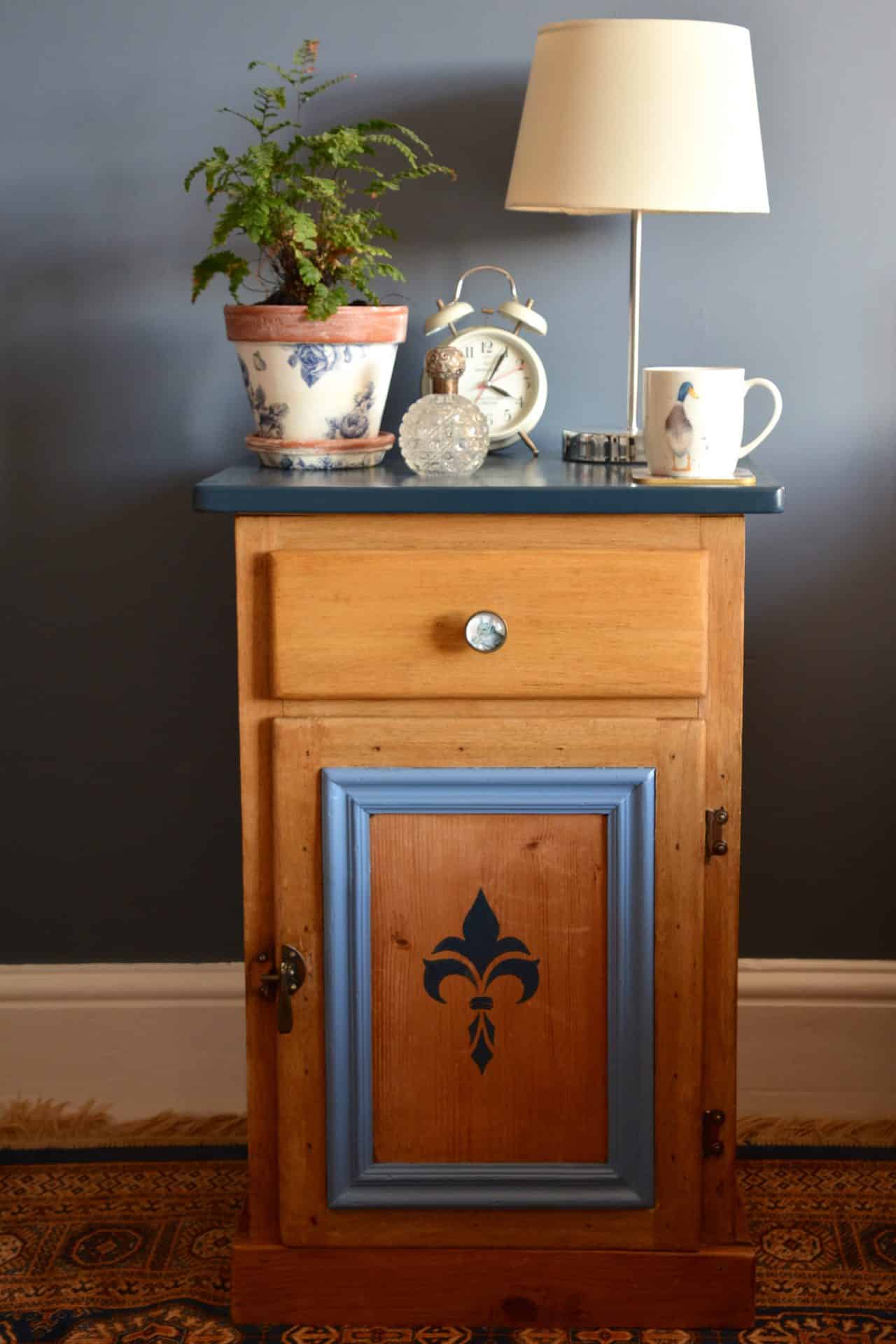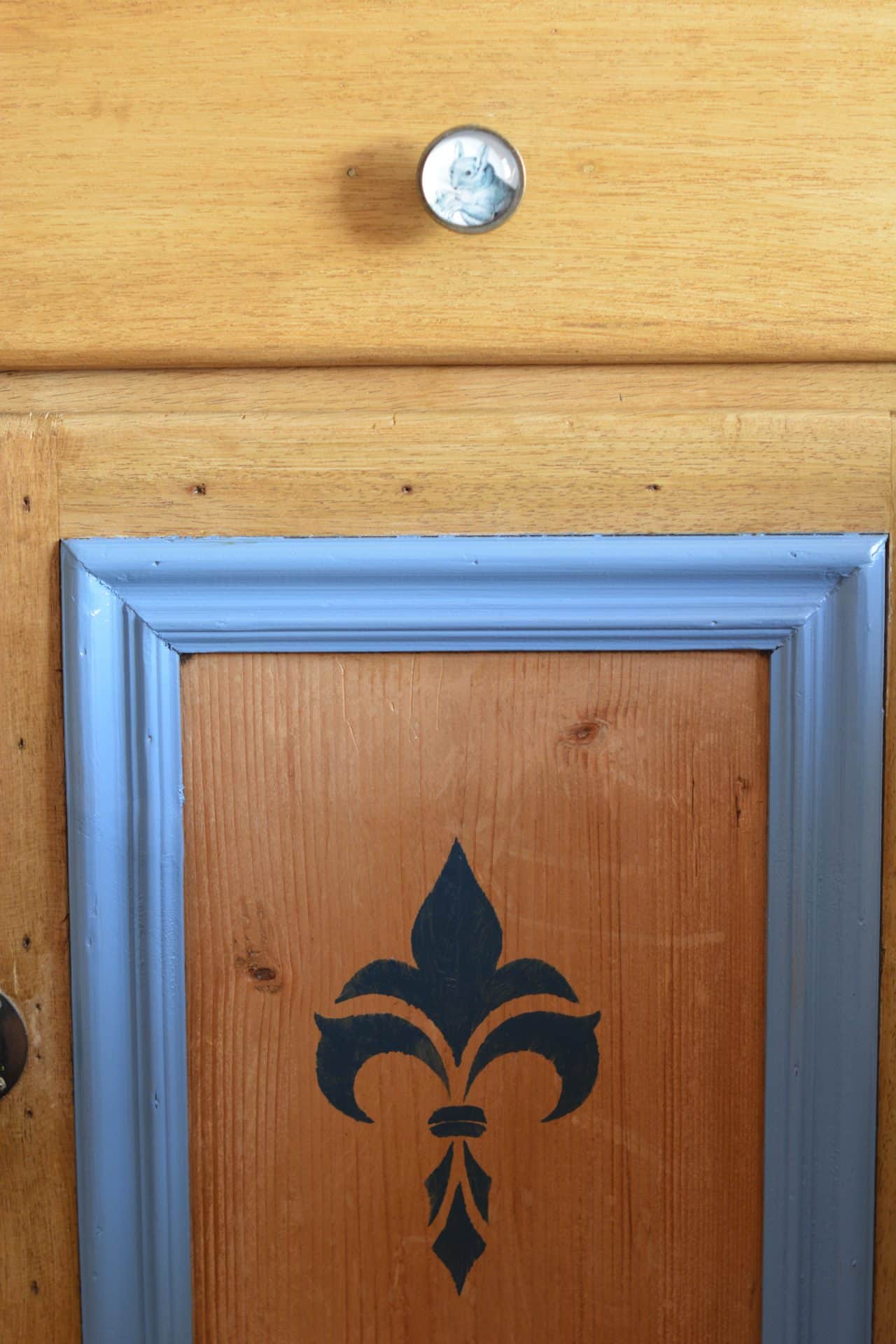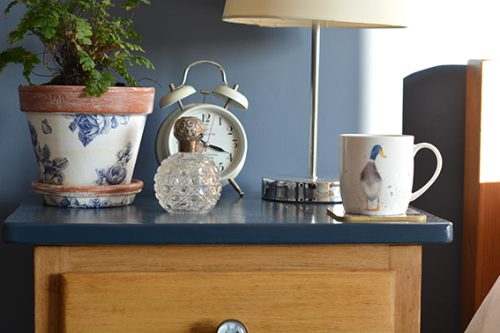 The last piece of wooden furniture to get an upcycling makeover was a cheap pine chest of drawers that has lasted for nearly 20 years. I wanted it to look a little more special so it really suited the new bedroom design. Strictly speaking I should have sanded off the old varnish but I was feeling lazy so didn't. The only prep was to wipe off any dust then I got straight on with painting.
The Wood Paint goes a long way and it didn't take long to paint Bishop Blue on the carcass and top, then the drawers in Peregrine Blue, Bishop Blue and Dulcote Stone to tone in with the creamy white of the neighbouring wall. I love the beach theme and the way it links in with the rest of the colours in the room.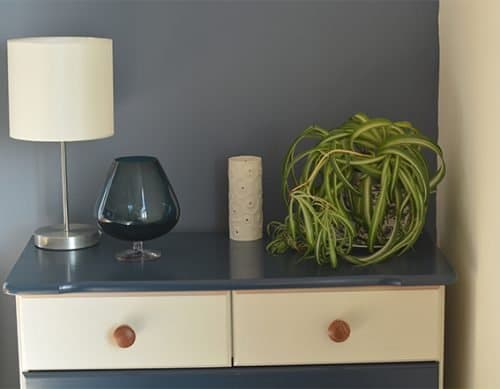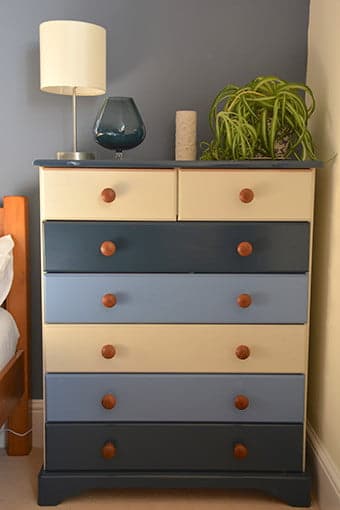 It's definitely a big improvement and has given it a new lease of life with minimal effort or cost. It took a couple of minutes to paint each drawer and the sides, and took less than a sample pot of each colour.
Because I didn't strip off the old varnish/veneer the wood paint won't bond as well as it would to bare wood. This means it will be more prone to chipping and being scratched off but I think it will just add to the charm and give it a 'shabby chic' look!
STENCILLING FUN ON THE BEDROOM DOOR
I'm getting a bit obsessed with stencils now but I love the way they quickly add humour and interest to areas that can otherwise be flat and dull.
The stencils on the top panels are from an Ed Roth stencil book. I taped them on with masking tape then used a dabbing motion to paint on the Bishop Blue Wood Paint on top of the Swan White. Best to only have a small amount of paint on the brush and use a dabbing motion to avoid paint bleed underneath the stencil.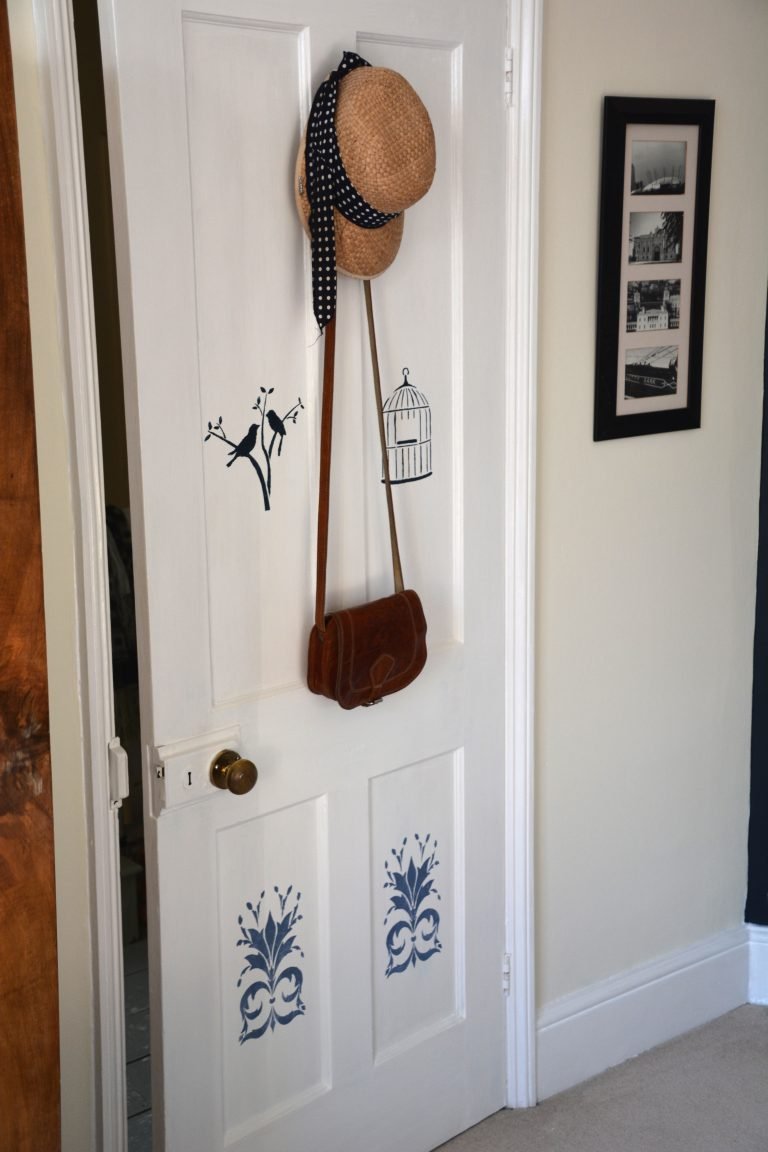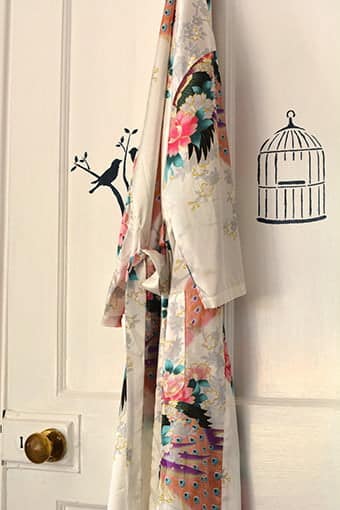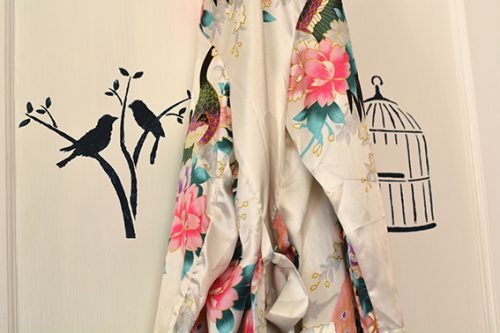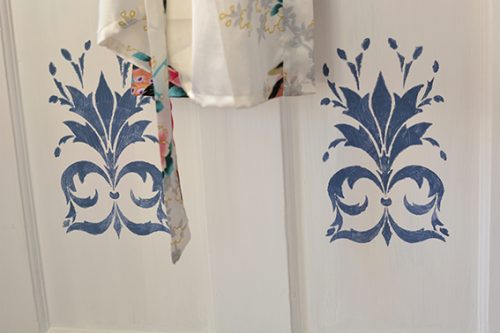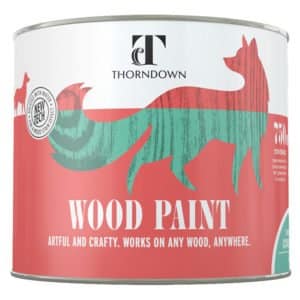 Thorndown Wood Paint is hard-wearing and water-repellent so you can wipe it clean or use furniture spray polish.
It's really easy to apply by paint brush or roller and goes a long way.
It bonds well to surfaces and you can even use it to paint uPVC window frames so they're the same colour as your woodwork.
Sign up to our Mailing List for all of our latest updates, tips, tricks and advice for your next project.