Time to Get Shady with Peelable Glass Paint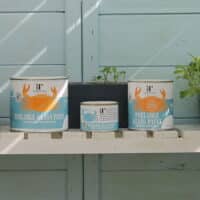 As the heat and strength of the sun increases it is time to add shading to your greenhouse to protect seedlings.
Leading greenhouse manufacturer and supplier Vitavia, teamed up with Agents of Field to create a great little demo video on using our Peelable Glass Paint.
They used Ogre Orange as that is a great match for one of their brand colours. A bright and happy orange that cheers up any glass!
You can see their video and others on how to shade your greenhouse in our Projects area under Greenhouse Shading, or follow this link.