Thorndown Wood Paint on TV and in Press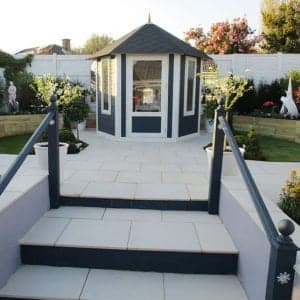 In July a brand new garden makeover series began on channel 5 called "The Great Gardening Challenge". Episode 3 aired on 16th July and featured a RAL Design colour made especially for garden designer Manoj Malde to use in their vibrant design for the Care for Veterans Home in Worthing.
Thorndown Wood Paint has also featured in three episodes of ITV1's hit series "Love Your Garden" with Alan Titchmarsh in 2018, and will be featured again in the 2019 series, due to hit the screens on Tuesday 27th August.
Follow this link for more information on press and TV coverage. For media enquiries please contact press@thorndown.co.uk